This blog first appeared on Best in UC.
The buzz at this week's LifeSize Americas Partner Conference was around the company's announcement of the LifeSize Learning Exchange. Wayne McCulloch, global director of education services, received an enthusiastic round of applause after his demo of the company's new social platform to learn, collaborate and share knowledge via video.
McCulloch and Kevin Buechler, program manager of sales enablement, told Best in UC how LifeSize partners and their clients can use Learning Exchange to receive training, solve problems, and enhance their results with LifeSize Learning Exchange.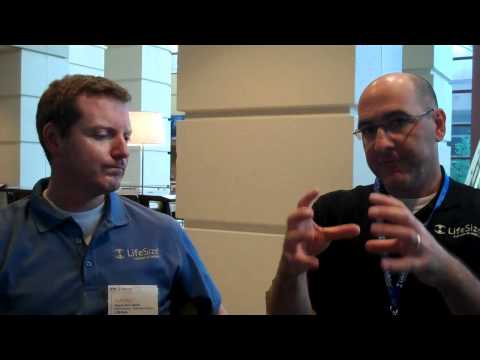 The LifeSize Learning Exchange (LLX) mobile app is an interactive portal for the sharing of knowledge — and the discussions that surround that knowledge — on the full line of products from LifeSize, a division of Logitech. Inside the LLX, you can learn about the latest product features, ask questions of product experts, access videos on product training, and even follow your favorite contributors. The mobile app allows you to view recent and popular content updates, as well as search for and specific content on LifeSize learning Exchanage – anytime, anywhere. The mobile app is available for free at the Apple App store. (You must have an account on the LifeSize Learning Exchange to get full use of the app.)
For new LifeSize buyers, the Learning Exchange includes an adoption kit with a series of three-minute training videos on the most-requested topics. New users are also given opportunities to practice using their LifeSize solution, eliminating the fears and concerns about a new technology.
For LifeSize resellers, the Learning Exchange includes certification training and testing, as well as a knowledge base that can be leveraged to solve problems. This will allow for peer-to-peer collaboration and problem solving by people on the ground who use the solution every day.
Contact us for more information on LifeSize products.
This article was first seen on Best in UC.